Why Activate?
Activate 2023 is the industry's premier conference focused on cutting-edge engagement strategies for consumer health activation!

An immersive environment for exploring innovative technology, novel data, and creative digital content, Activate2023 lets you learn from thought leaders, workshop ideas and network with industry executives.

Join us this September in Minneapolis to develop actionable strategies for health equity and digital health engagement.
Get Inspired.
We're bringing together influential thought leaders who will share innovative approaches to drive meaningful change.
Network.
Hosted in one of the country's top hubs for healthcare innovation, you'll join a rich community of leading healthcare experts and executives.
Learn.
We're doubling the number of workshops so you can upskill on the most critical engagement concepts under the guidance of top subject matter experts.
Have Fun.
We've curated exclusive networking sessions showcasing some top locations in Minneapolis. Come and enjoy the city!
KEYNOTE SPEAKER
Ruha Benjamin
Ruha Benjamin is Professor of African American Studies at Princeton University, Founding Director of the Ida B. Wells Just Data Lab, and author of several books, including Viral Justice, People's Science. and the award-winning Race After Technology: Abolitionist Tools for the New Jim Code.
Benjamin investigates and speaks widely about the social dimensions of science, medicine, and technology with a focus on the relationship between innovation and inequity, health and justice, knowledge and power.
She is the recipient of numerous awards and fellowships including from the American Council of Learned Societies, National Science Foundation, Marguerite Casey Foundation 2020 Freedom Scholar Award, and the President's Award for Distinguished Teaching at Princeton.
Physician, Speaker, Consultant, Author and Public Health & Research Advocate
,
Tuckson Health Connections, LLC
Noah brings a unique blend of Modern illusion and Mind-blowing Mentalism all wrapped up with a charming, funny, engaging, and energetic style. Sure to bring a smile to your face, you will be left amazed by modern demonstrations of impossible magic and mind reading.

Featured on CBS, NBC, and the CW, he has gained recognition in the magic community winning multiple awards for both close-up and stage magic from the Minnesota International Brotherhood of magicians.
Join us Thursday evening for a show-stopping performance and the opportunity for one-on-one interaction with Noah after his performance!
Register Now for Activate2023
More interactive workshops. More industry speakers. More Networking. AND MORE INNOVATION THAN EVER BEFORE.
Venue
Renaissance Minneapolis Hotel, The Depot
Room Blocks Now Open
The Depot, just steps from the Mississippi River, is ideal for urban explorers seeking to discover the city's vibrant sports, music & arts scene, with US Bank Stadium and the Armory blocks away. Discover new tastes at Milwaukee Road Restaurant & Bar, featuring Northern fare and many craft cocktails at the bar, fireplace, or outdoor fire pit on the patio. Relax in our indoor heated pool, or connect with nature on one of the trails near the Stone Arch Bridge.
Join in on the Activate2023 fun and book your stay before August 29th for a discounted $239 / night rate!
EXPERIENCE ACTIVATE2023 ALONGSIDE ATTENDEES FROM KEY HEALTHCARE ORGANIZATIONS
(Re)Designing Health Journeys to Create More Equitable Experiences: Factors for Success
Investigate how the healthcare industry can move from a reactive to proactive strategy in addressing health equity through engagement. Learn about innovative approaches for integrating community and digital outreach with data and insights to drive health outcomes.
Understanding & Addressing Barriers Across Diverse Populations
Explore the power of NLU and AI technology to uncover barriers in real time and best practices for delivering culturally sensitive engagement through behavioral science, meaningful content, multi-lingual programs to improve health literacy and access to care.
What Data Can Tell Us: Strategies to Measure and Improve the Consumer Experience
Experts will share learnings on how data and analytics can strengthen consumer journeys, digital experiences and outreach and the impact interoperability is having on the continuity of care.
This year's focus on heath equity will explore the way the healthcare industry can develop more equitable digital health experiences for all populations. Understand how technology and forward-thinking strategies using innovative content and behavioral science can drive meaningful change.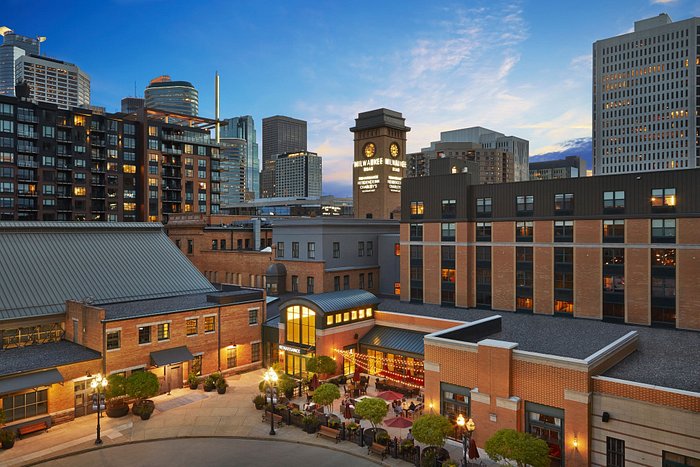 Centrally located and one of the country's top hubs for healthcare innovation, Minneapolis, MN is the perfect home for the 7th Annual Activate Conference! Hosted at the beautiful Depot hotel, Activate2023 will be a top-notch industry experience. Register for the conference to join us in September 2023.
mPulse Mobile recently wrapped up its fifth annual Activate conference with the Activate Awards, which provided yet another celebration of healthcare leadership, innovative program design, and improved health outcomes amidst various health engagement challenges. The theme of Activate2022, The Power of Behavioral Science to Drive Health Action, was reflected throughout the conference with captivating speaker sessions...
We can't wait to welcome you
Register now to claim your spot for Activate2023! Registration is free for all health plans and healthcare organizations.